My Top 3 Dream Heavyweight Boxing Matchups
We don't always get what we want and this is no truer than in boxing. Being a boxing fan can be frustrating at the best of times and sometimes we wait years for the dream matches to be made. This often means that the match has marinated enough for the promoters to make a lot of money but it also means we get a staler match with fighters past their prime.
This got me thinking, if I could choose three matches, choosing fighters from any era, who would I pick and why would I pick them? More importantly, who do I think would win?
Mike Tyson Vs George Foreman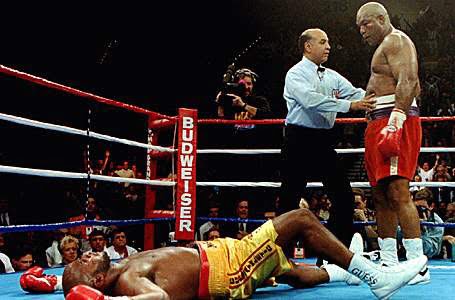 This match almost happened in 1995 if my boxing knowledge is correct. Don King approached George Foreman to fight the then champion Mike Tyson. Foreman was seen as passed his prime and Tyson still carried that invincible aura. This meant that Don King thought that there was lots of risk free money to be made.
It is not often in boxing that someone gets the better of Don King, it is partly why he was so successful, but I think in the case of Tyson Vs Foreman, King got away with a lucky escape. The urban legend (which is pretty well sourced and partially confirmed by Foreman) is that Tyson got enraged at King for trying to make the fight and said if King loved Foreman so much, he should fight him.
Tyson was many things, but he wasn't stupid and although this would have been a competitive match-up for the few rounds it lasted I don't think any incarnation of Tyson would beat any version of Foreman (prime or otherwise).
The match in my eyes would see Tyson approaching Foreman trying to get inside of Georges formidable jab and then trying to work in close. The issue here is that anyone that has stood in front of Foreman and traded has been knocked out. Tyson might be faster but Foreman will land and when he does, that's it for Tyson.
You might think, well what about if Tyson lands first? I would say well what? George Foreman has one of the best chins I have seen on a heavyweight boxer that was tested by champions in Tyson's era such as Moorer and Holyfield. I can't see Tyson being able to knockout George, in fact Foreman's game plan used to be to wait for boxers to come and stand in front of him to try and knock him out and then land a clean left and right – then goodnight.
Muhammad Ali Vs Lennox Lewis
Imagine how much money this would make if it was announced tomorrow and both fighters were in their prime? Imagine the hype. Outspoken and confident Lennox Lewis, against the mouthy and even more confident Ali.
This would be one hell of an interesting match-up and I think it ends one of two ways, Lewis by TKO or Ali by points (just). Ali was one of the greatest movers in the ring, he was spry, slipped punches, made most boxers miss, but he tended to fade as rounds progressed and middle to later rounds, he used to get caught.
Lennox, on the other hand, lacks the grace and movement of Ali, but he is incredibly accurate with his jab, has a very wide selection of punches and angles to utilise and has as much if not more ring IQ than Ali. I can see the early rounds, Ali dancing around, showboating, making Lennox miss – but this would work to Lewis' favour who tended to take a couple of rounds to feel out his opposition.
The middle rounds would be a lot of Lennox boxing from behind his jab and Ali trying to move, punch and clinch. Ali was great at clinching but he wasn't as big as Lewis was and having the 6'5" Lewis hang off of you round after round wouldn't be fun. Ali would be forced to tie up Lewis to stay away from the heavy combinations. By later rounds I can see Ali's eyes closing from the sustained and precise jab of Lewis, if they cut in the way that Vitali Klitschko's did the that is a TKO.
If Ali lasts to the final bell, I can see the judges being torn between the busier fighter (Ali) and the more persuasive fighter (Lewis). I think given that Ali will have bagged the earlier rounds and also will have survived to the final bell, the judges would give him the nod and his arm would be raised.
Controversial, but controversial was a word embedded in Ali's career, if these two had fought in their prime it would likely have been a trilogy affair like the Frazier/Ali trilogy. What an interesting match though and one that would cause huge debates within the boxing community.
Rocky Marciano Vs Deontay Wilder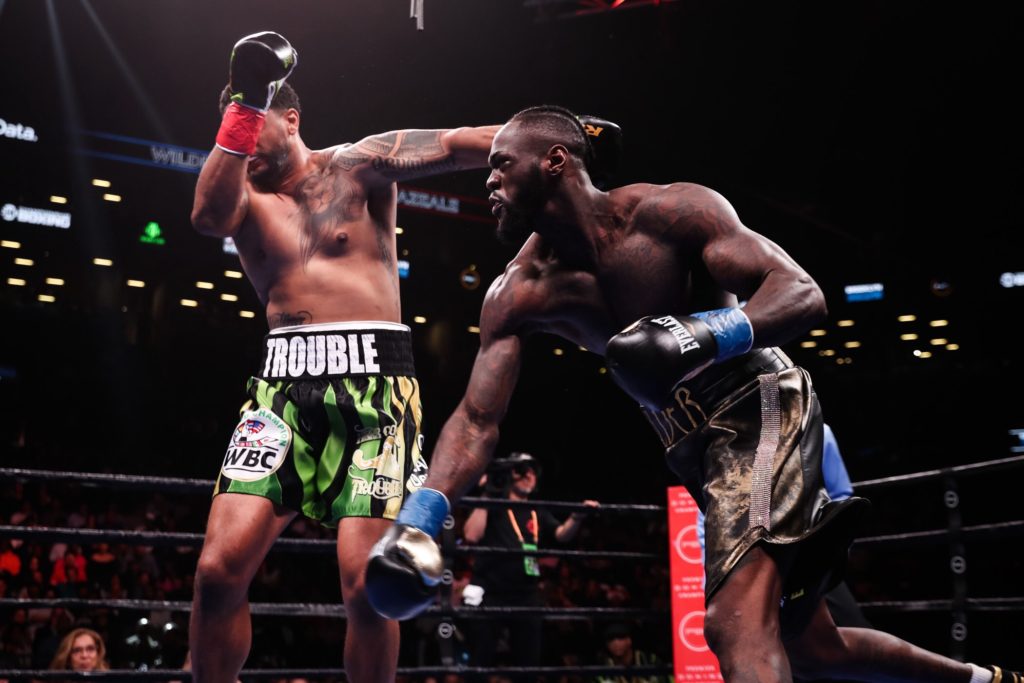 I am a massive Tyson Fury fan and would love to see him in most matches, including fighting the likes of Tom Schwartz. As far as I am concerned it is pure entertainment the minute Fury climbs over the top rope…but for my fantasy fights I couldn't really think of pairing him in a fight that would be better than this one.
Rocky Marciano and Deontay Wilder are both unbeaten (July 2019) so immediately this makes for an interesting matchup. One of them is going to lose their 0. There are two other similarities between the two, the first being that they are both considered knockout specialists and the second that they have both fought around the same number of fights (49 Marciano and 42 Wilder).
The legacy of Marciano has been one that has tainted boxing as well as added to its colourful history. Tainted because now, all of the top fighters don't want to lose the zero and would rather not face one another to protect their records. Marciano benefitted from his era and rarely fought top level heavyweight opposition so even before he had stepped in the ring with Wilder, he would be worried.
The same can also be said of Deontay Wilder, who until recently had fought no one of merit and when he has fought top level opposition, he has looked shaky at best. Both Ortiz and Fury could easily have taken his unbeaten record and both may yet do so still with the forthcoming matches.
This fight really will come down to who wants it more, who lands first and who has the better chin. I think it would mean more to Marciano than it would to Wilder but I also think that in the end Wilder would take the win.
Here is why, Wilder can take heavy punches, he took a few very heavy punches from Ortiz who is himself known as a knockout boxer and he also took a few very clean heavy punches from Fury. Both boxers had Wilder in a bit of trouble with him being on dream street from the Ortiz punches. But neither put him down and I am not sure that Marciano would put Wilder down.
Wilder is also very fast, much faster than any Marciano opponent and as we saw with Brazeale, he only needs to land clean once on someone with a decent chin and they are out. Almost 50% of Wilder's KOs have been in the first round and I personally think he would get to Marciano fast and put him away just as fast.
Think I got a prediction wrong? Or maybe you agree? Let me know in the comments below along with your fantasy heavyweight match up!