The Roasting Tin Series is Almost Perfect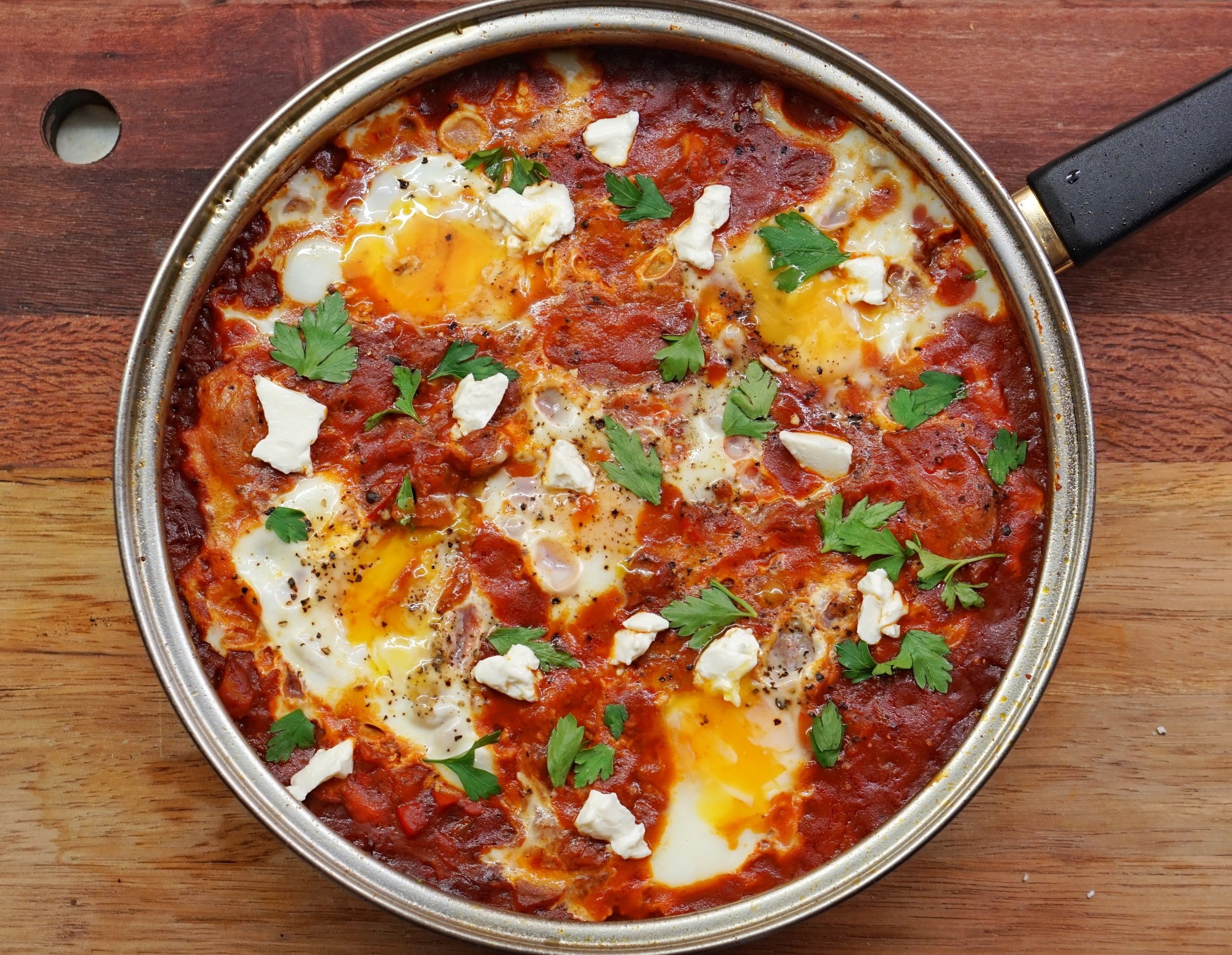 Okay, just a quick article this week. I wanted to talk to you, my lovely readers, about Rukmini Iyer's The Roasting Tin series which is incredibly popular not just in the UK but all over Europe, I'm told. You might have seen some pages from the recipe books in some of my tea reviews, because I love using the bold colours of the food to highlight the natural colours of my tea.
But the recipes themselves aren't just pretty to look at. In fact, quite a few of them look pretty messy by the time they're finished. It's the amazing flavours that are the real showstopper.
If you're yet to discover the wonders of The Roasting Tin series, then this article is worth reading. It's not long – I just wanted to share my 3 favourite things about the book… and 3 things that could be improved (sorry, Rukmini)!
3 Great Things About The Roasting Tin Series
There are many great things about individual recipes. Some of my favourites include Korean-style aubergines with spring onions and sesame rice from The Roasting Tin Around The World, and old-fashioned fruit & nut cookies from The Sweet Roasting Tin.
Super Simple Flavours Yield the Best Results
Some of the best recipes in the book have only a handful of ingredients. You'd think that seasoning potatoes with a single spice, then combining them with sausages, onion and garlic would result in a pretty bland meal… boy would you be wrong.
This is what I admire most about The Roasting Tin series. There are so many simple combinations of ingredients (many of which you already cook with) that somehow manage to taste brand new and exciting.
You end up really savouring the flavours of just a couple main ingredients, which just makes them taste so much better.
The Perfect Mix of Comfort and Adventure
There are plenty of ingredients in the books that I'd never even heard of before. Korean red pepper flakes, za'atar, and more. But not all of the recipes are like this, you can find a good mix of ultra-comforting recipes – there's even mac n cheese – along with crazy new inventions.
But don't forget, whether they're comforting or adventurous, you can cook them up in just 1 tin and with just a handful of ingredients.
Even if you don't want to try any new ingredients and flavours, there are still plenty of recipes that you can try. As a result, I find myself reaching for Rukmini's recipe books most nights of the week – there's a recipe for every mood.
Vegan and Veggie Food That Tastes Unbelievable
Even though Rukmini has released two vegan and vegetarian books (my favourite is the The Green Roasting Tin) you can find meat-free recipes in every book of the series. And what surprised me most is that they are delicious!
Some are really filling, others are really light, and most of them can be made alongside a chicken breast or beef steak if your partner needs some additional protein for their meal.
If you've always wanted to try more meat-free meals but haven't known where to start (or been put off by bad experiences) then The Roasting Tin series is excellent for you.
3 Not-So-Great Things About The Roasting Tin Series
Of course, nothing is perfect. I've had some seriously big issues with recipes from the series. For example, the strawberry almond cake from The Roasting Tin requires twice as much time to bake than stated. But honestly, none of these 'faults' are reasons not to buy the books yourself.
Oven Timings – Crazy!
It's not unusual to find that the timings in a recipe book are off. I always set my timer 5 or 10 minutes short, just in case my oven setup runs a little hotter than the chef who wrote the book.
However, the timings from The Roasting Tin series are all over the place. About half of the recipes I've tried have been spot on. The rest are not. Bizarrely, some of them have way too short cooking times. Others are way too long. It's weird – you'd think it would be one or the other.
The strawberry almond cake I mentioned above takes 30 minutes to bake, according to Rukmini. Mine required 1 hour and 10 minutes in the oven to cook through. Admittedly, it was delicious.
Many of the veg recipes go the other way, like the simple red peppers and chicken recipe – when following the recipe exactly, the peppers crisp up and burn before the chicken can reach temperature.
So, my advice? Always check how well cooked your food is halfway through the cooking time. Adjust the timing or oven temperature to suit.
Odd Ingredients
Adventurous recipes are great, but sometimes Rukmini will use an ingredient that's super hard to replace with a more readily available ingredient. There are also ingredients that you'll only end up using for one or two recipes.
For me, it's pomegranate molasses and miso paste. They taste great in a couple of Rukmini's recipes, but then they live in my fridge for months.
This is more of a problem with my eating habits rather than the books, but I thought I'd mention it! It's a little annoying when some of the ingredients you buy specifically for a roasting tin recipe are expensive and hard to track down too.
Typos
Okay, so to be completely honest, I couldn't actually find a third thing that I dislike about the books. So, I'll mention an issue that bugs me about recipe books in general.
There are typos in every single book. I don't know if publishing houses don't take proof-reading seriously for recipe books like they do with fiction or academic non-fiction books, or if it's just sloppiness.
I also think that Rukmini has changed up some recipe ingredients at the last minute. For example, 'sweet potato with mozzarella, onions and basil' is listed as 'sweet potato with taleggio, onions and basil' in the index.
This is nit-picking really, but it really bugs the writer in me.
So, Penguin Random House, if you want to avoid these errors in the future, why not hire me to proof-read the books for you?
Minor issues aside, I absolutely adore The Roasting Tin series by Rukmini and I really urge anyone who loves good food to try them out. Meanwhile, why not read my article covering 5 Simple Pork Tenderloin Recipes?