Fosters Apple Cinnamon Black Tea Review
Apple and cinnamon is a combination you simply cannot resist during the autumn and winter months. As this is my first tea review of November, I decided Fosters Apple Cinnamon Tea was the obvious choice!
If you've been following my tea adventure on the blog, you'll know that the Fosters Traditional Foods tea box has been really hit and miss. But I always start a fresh tea with an open mind, so I brewed the kettle, ripped open the foil wrapper, and got down to business.
Here's everything you need to know about the Apple Cinnamon tea.
Apple Cinnamon Tea at a Glance
Blend: Black tea with added flavouring
Flavour: A bold black tea with hints of apple sweetness and spices
A poor but not undrinkable cup of tea. Fosters Cinnamon Apple tea is weak and lacking in apple and cinnamon flavours, but the underlying black tea is easy to drink and perfectly warming for a cold day.
Full Review – Fosters Apple Cinnamon Tea
Type: Foil-wrapped square paper tea bags
Tea: Black tea
Additives: Flavourings
Flavour Notes: Bold and bitter black tea, apple sweetness, faint spices
Aroma: Concentrated apple juice, stewed cooking apples, generic spices
Milk or Lemon: Milk, if desired
Where to Buy: Tesco (or search for apple cinnamon tea on Amazon)
The square paper tea bags are wrapped within foil inside the individual boxes, which keeps the tea as fresh as possible. Although, given that Fosters use flavouring instead of added natural ingredients, this is kind of pointless. It should retain those flavours regardless.
It has a spiced apple juice scent that's very concentrated, which had me hopeful that the brewed tea would be equally strong and flavourful… but no such luck.
The murky peat brown tea that it brews into has a stewed cooking apple aroma and very little flavour. The black tea leaves create the main body, adding slightly bitter but bold and warm notes to your mouth. The apple sweetness and subtle spices kick in right as you're about to swallow, when the tea passes over the base of your tongue.
Overall, it's a poor tea. The apple and spices just aren't noteworthy. However, compared to some of the other teas I've had from this box, it's certainly not the worst. Ultimately, I probably will end up brewing the remaining tea bags.
How to Brew Cinnamon Apple Black Tea
Fosters Cinnamon Apple tea does not come with instructions. As this is a black tea, you should use 100°C water and brew for a minute or so to drink without milk. Or you can brew for 4 minutes plus to make it strong enough to withstand a splash of milk.
You could certainly add some honey or sugar to this tea in an attempt to draw out the flavours. I would pair this tea with simple biscuits (malted milk or shortbread) rather than a full meal or dessert, as you'd lose the faint apple and cinnamon notes completely when paired with bolder flavours.
I've almost finished reviewing this box and I'm still not convinced it was worth the money. Let this be a warning to you: don't fall for the cheap but nicely packaged tea sets you find in supermarkets!
Stick to well-known brands like Twinings, Whittard, Pukka or Tea Pigs for your Christmas selection boxes. Choosing unknown brands, like Fosters Traditional Foods, is a bit of a gamble.
If you are stuck with terrible tea this season, I recommend you do a quick search online for some recipes that use up the tea instead of just throwing it away. This recipe for Chai Tea Cookies would be a great way to use up your Christmas spiced tea blends!
I can't wholeheartedly recommend this tea when I know that there are so many better cinnamon apple tea blends available. It's a very popular flavour combination, so there are hundreds to choose from online, including loose leaf as well as tea bags. Search cinnamon apple here at Immortal Wordsmith to find more tea reviews or use the button below to search for cinnamon apple teas on Amazon instead.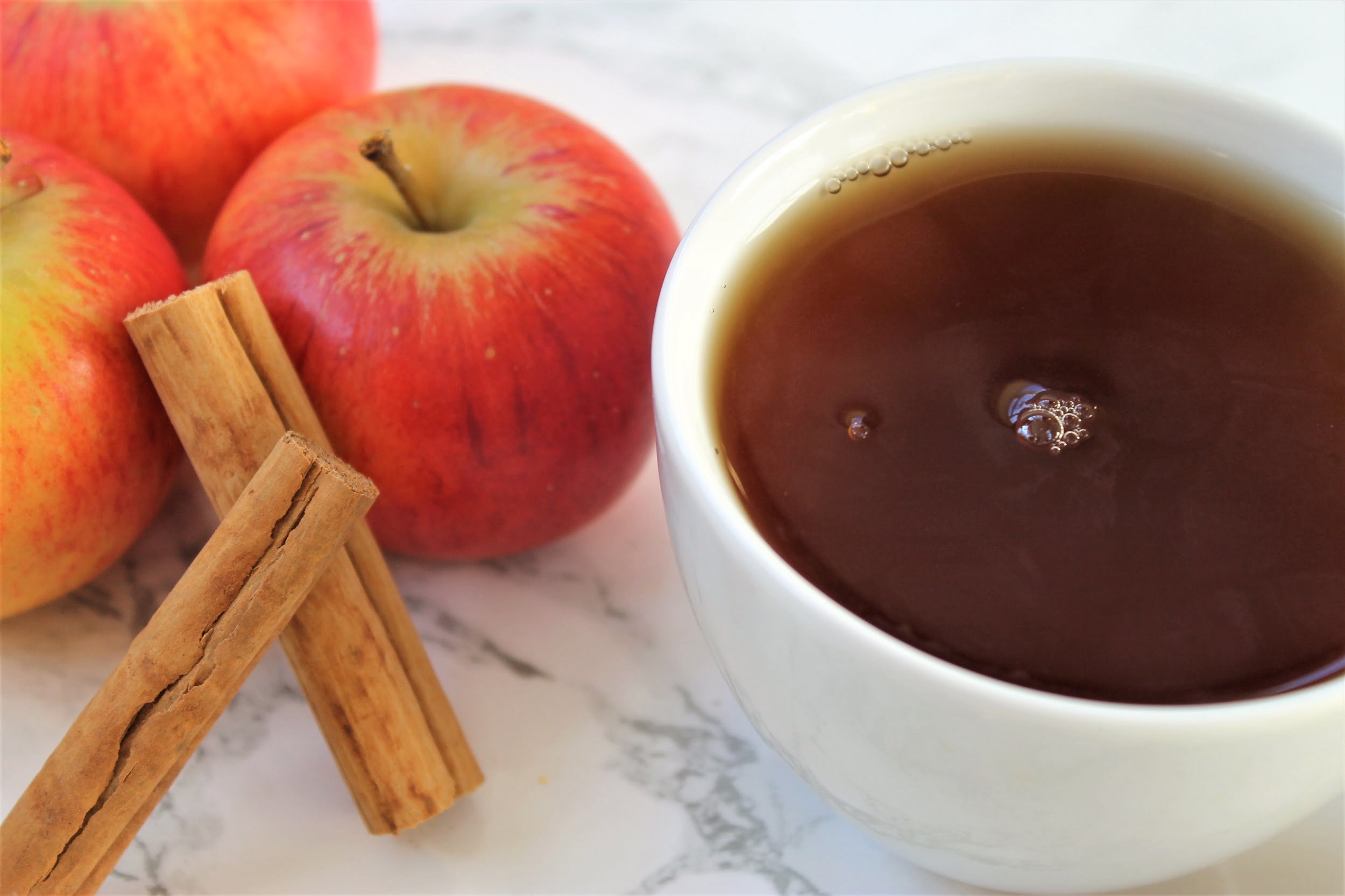 My review of English Tea Shop Vanilla Mint and Mango might not seem festive, but when we get into the autumn and winter months, it's not unusual to start craving summer flavours again. When you aren't lucky enough to be able to take a tropical holiday whenever you feel like it, a tea like this is just what you need.