Becky's from Holland Green Tea Jasmin Review
Becky's from Holland Green Tea Jasmin (that's the spelling on the packet) is one of three pyramid teas in the gift box I found. Today I treated myself to the second, this green tea and jasmine blend.
My usual go-to for jasmine green tea is Whittard or Sunflower, but I'm always open to new alternatives. Wincing slightly because there's sooo much plastic wrapping around this gift box, I pulled out the red pyramid and got ready for a tasting session.
Here are my thoughts.
Green Tea with Jasmine at a Glance
Blend: Ceylon Green tea with jasmine petals
Flavour: Basic, smooth green tea with a hint of jasmine
A decent yet basic green tea base with generic notes of grass. It's smooth and pleasant to drink, but there's very little jasmine to detect. Certainly not a bad cup of tea, but not one I'd search for either.
Full Review – Jasmin Green Tea
Type: Pyramid mesh sachet
Tea: Ceylon Green tea
Additives: Jasmine petals
Flavour Notes: Plain green tea, smooth, grassy
Aroma: Fresh green tea, light hint of jasmine
Milk or Lemon: Neither
Where to Buy: Amazon
In each cardboard pyramid there's only 1 tea sachet, which is a shame. You could easily fit 2 in there. Actually, all the packaging in this gift set is poorly thought-out. The plastic casing around the outside isn't airtight, shortening the freshness lifetime of the tea. You could double the number of pyramids in the box too, by placing some upside down in-between the upright ones.
First thoughts – don't gift this to someone concerned with eco-friendliness and reducing waste!
I open the Green Tea Jasmin pyramid and take a sniff. It's not vibrant and besides a slight hint of jasmine there's no distinct aroma note from the green tea. Yet it does smell fresh and bright – not stale and musty like some green tea bags you get at the supermarket.
It brews into a gold yellow colour, which is standard for most jasmine green teas in my experience.
The brewed tea has the same aroma as the dry leaf; fresh greens and a hint of jasmine. The flavour follows suit too. If you weren't looking for the jasmine flavour, you could be forgiven for thinking this was just a plain green tea. It's very basic, smooth and light with no distinct notes.
I'm currently drinking a Dragonwell Green Tea from my Teapro subscription box. The nutty and vegetal notes are complex and defined. Becky's from Holland Green Tea Jasmin is on the other end of the flavour scale. Uneventful.
How to Brew Becky's from Holland Green Tea Jasmin
There's 1 set of instructions on the box for all 3 teas, despite containing a mix of green and black tea bags. I bent the rules a little to brew Becky's from Holland Earl Grey, but this time I'm staying true. 80°C water, 1 tea sachet in my cup, left to brew for 2 minutes exactly.
I'd strongly suggest sticking to this formula – I can almost sense that this green tea will be bitter in longer or hotter brews.
It doesn't need milk or sugar. Eating food while drinking this will completely erase any delicate jasmine flavours – that's either a good thing or a bad thing, depending on your preference!
Why Becky's from Holland?
Becky's from Holland isn't a tea brand. Instead, they're one of those brands that have a small tea collection but a range of other things too, like Fortnum and Mason. I've already given my thoughts on the packaging, but let's take a closer look at the tea leaves themselves.
Not bad! Unlike the Earl Grey blend which contained bergamot flavouring, this tea uses real jasmine petals to add the scent and flavour. The leaves are also slightly larger too. It's just a shame that the jasmine is so weak and the green tea so uncertain.
As for the odd spelling of jasmine, I've done a little research. Jasmin is closer to the German spelling and there's not much difference in meaning, except that Jasmin can refer to a wider range of flowers. It seems Jasmin is more often used as the spelling for names (it's a popular girl's baby name) but Jasmine goes too. When it comes to tea, there really is no difference. Whether you call it jasmine or jasmin, it's the same petals producing the same aroma and flavour.
This is one of those teas where I'm going to finish the other tea bags… but I'm not sure if I can recommend it. If you asked my opinion, I couldn't say that I liked it. It was just mediocre. I can see this gift pack being a good steppingstone for people who want to get into tea but aren't sure where to start. This won't blow your socks off but it's a good way to introduce 3 classic teas.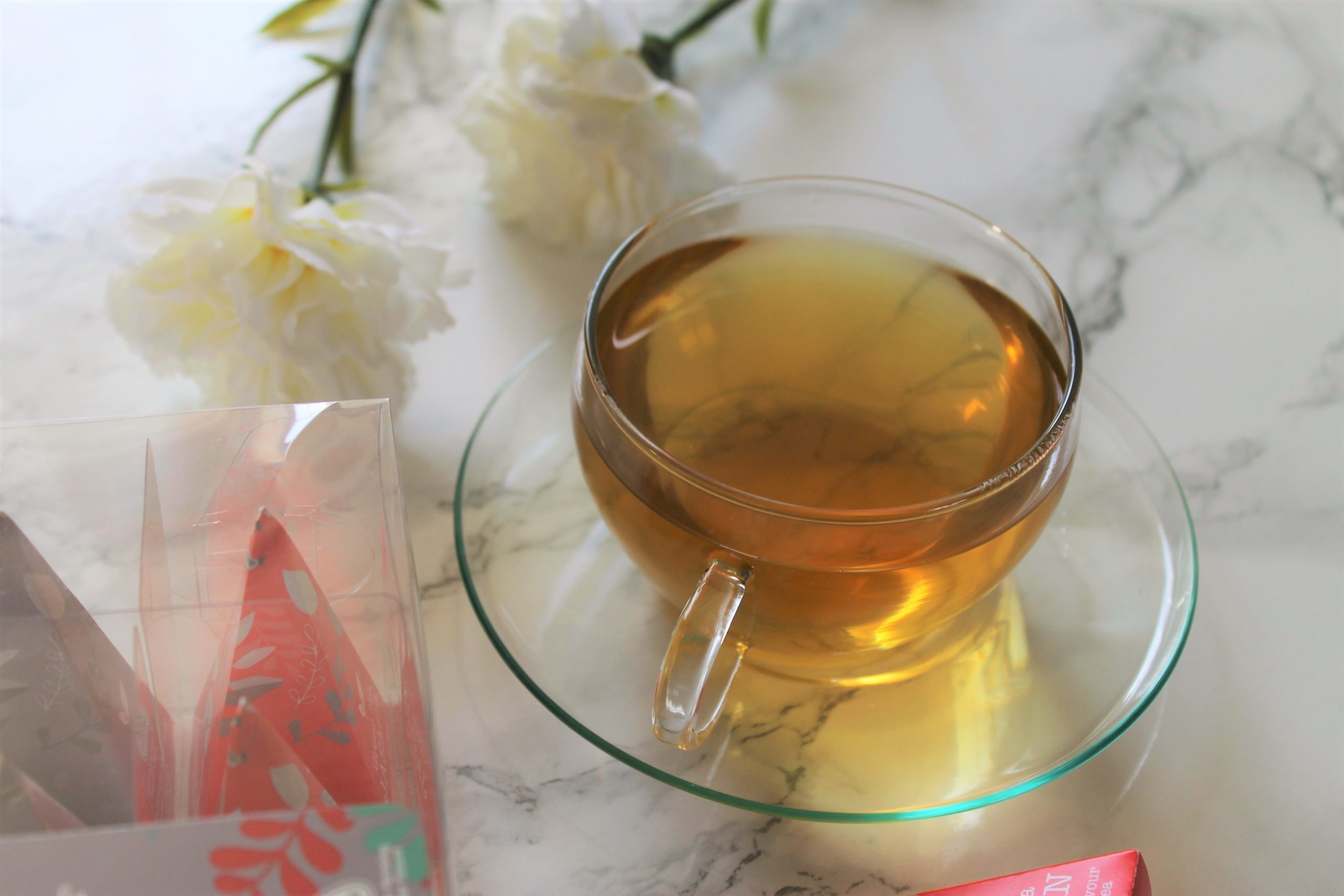 A classic tea base with a light and fragrant flavour – it's not something to turn your nose up at! Personally, I'd recommend checking out my review of BOH Earl Grey with Tangerine. The sweet fragrance and subtle flavour with basic tea base uses the same concept as this light jasmine green tea, but with more body and caffeine.