Ayurveda Pura Ginger & Lemon Zest Tea Review
The final tea from my Ayurveda Pura box is the Ginger and Lemon Zest tea blend. My problem with these lemon, ginger and honey type tea blends is that they almost never live up to the flavour of a fresh lemon, ginger and honey tea. This was the tea of my childhood, especially when I came down with a cold.
Ayurveda Pura Ginger & Lemon Zest sure has a lot to live up to!
Here's how it did when I taste-tested and reviewed it.
Ginger Lemon Tea at a Glance
Blend: Ginger, lemon and orange
Flavour: Strong earthy ginger tea with lingering pithy citrus notes
Spoiler, it didn't live up to my standards… but I've had worse.
The ginger is strong and earthy but not as fiery as you'd expect. The orange and lemon flavours are subtle and long-lasting. Don't over brew this tea and don't forget to add some honey!
Full Review - Ayurvedic Ginger Tea
Type: Tagged paper filter tea bag
Ingredients: Ginger, lemon peel, lemongrass, orange peel
Health Benefits: Combat nausea and boost the immune system
Flavour Notes: Strong, earthy, ginger, orange pith, lemon zesty peel
Aroma: Light ginger, musty, sweet citrus zest
Milk or Lemon: Fresh lemon and a good amount of honey
Where to Buy: Amazon
The single tea bag wrapped in paper is already emitting a musty aroma before I've opened it! Ginger is strong, even when dried, crushed or powdered. The tea bag also has a sweetness to it and a hint of citrus zest. It melts somewhere between lemon and orange.
Add water and everything changes! The musty ginger lightens up and the zest aroma is pushed towards orange rather than lemon. It's oddly slightly savoury in aroma too.
I take a sip. It's certainly not weak. The ginger is strong and earthy but the natural fieriness of fresh ginger is muted. There's also the bitter flavour of white orange pith. Not altogether unpleasant but it's not exactly soothing either.
The citrus flavours lingered long into the aftertaste. It's improved considerably with a good dose of honey and a shortened brew time.
Overall, I did enjoy it… as a challenge, not a soothing cup of tea.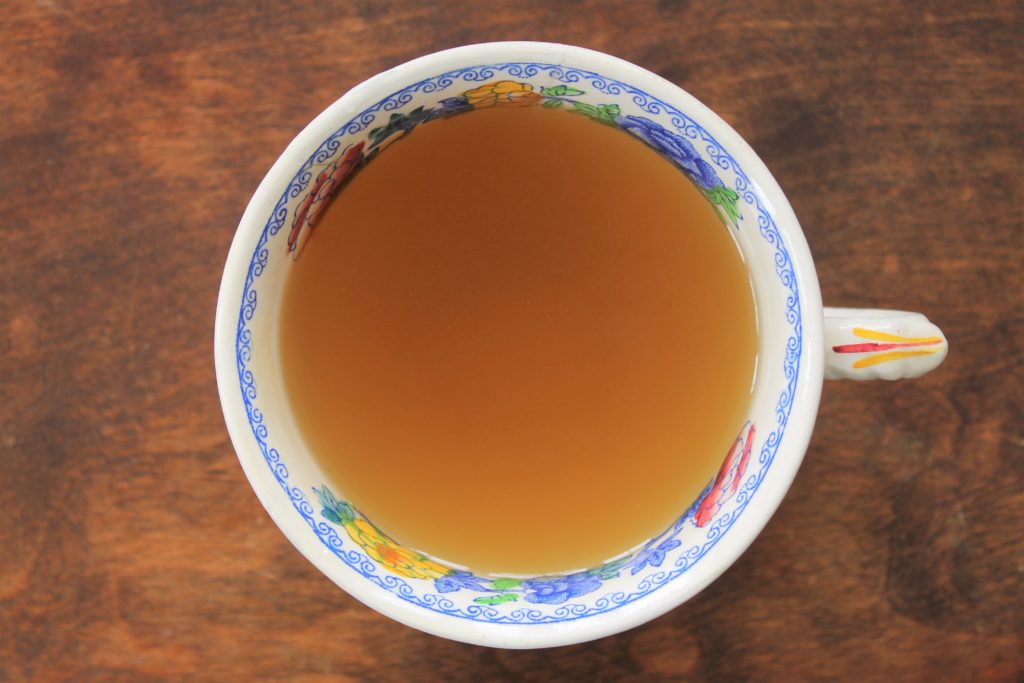 How to Brew Lemon and Ginger Tea
I brewed it for 6 minutes, as directed by the packet. My boiling water was still quite hot by the time I got to sip it. The colour was not attractive – a dirty, musty orange-yellow colour. The texture was smooth, however, so at least the mustiness wasn't gritty tea dust.
As mentioned, honey is the key to making this tea sing. Add some honey and you can happily slurp a cup of Ayurveda Pura Ginger & Lemon Zest at any time of day.
Ginger & Lemon Zest Tea Health Benefits
Lemon and ginger tea is the best cold cure. Ginger is fiery, warming and soothing while the lemon boosts your immune system with vitamin C to fight off the cold quicker. This tea blend also includes orange peel and lemongrass:
Orange Peel – decongests your lungs and protects them from allergies (e.g. hay fever).
Lemongrass – great for your oral health and lowering cholesterol.
Check out my Pukka Lemon Ginger and Manuka Honey review for more info on fighting colds with these ingredients, or learn more about orange peel benefits and lemongrass benefits.
Why Ayurveda Pura London?
This is an award-winning brand that uses organic herbs without any artificial flavours. They're also London UK based which is great. Support UK businesses!
The quality of the tea is not so great. On one hand, you can see the herbs and tea ingredients in the tea bag which is good… on the other, they're musty and never quite as fresh and tasty as similar herbal brands like Pukka.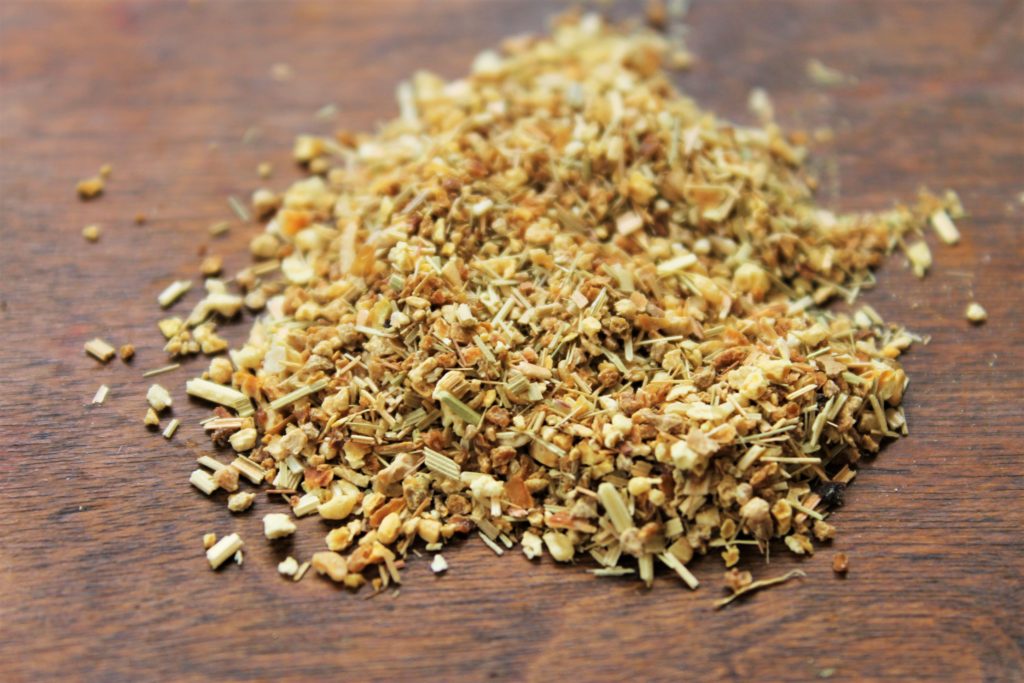 I'd still drink this tea and I'll certainly finish the box, but more for treating a cold than for enjoyment.
Summary
This is a nice, quick and easy way to a make a ginger and lemon tea for when you've got a cold or flu symptoms. It needs a good dose of honey to make it more palatable, so why not add that to your basket while you're buying this tea?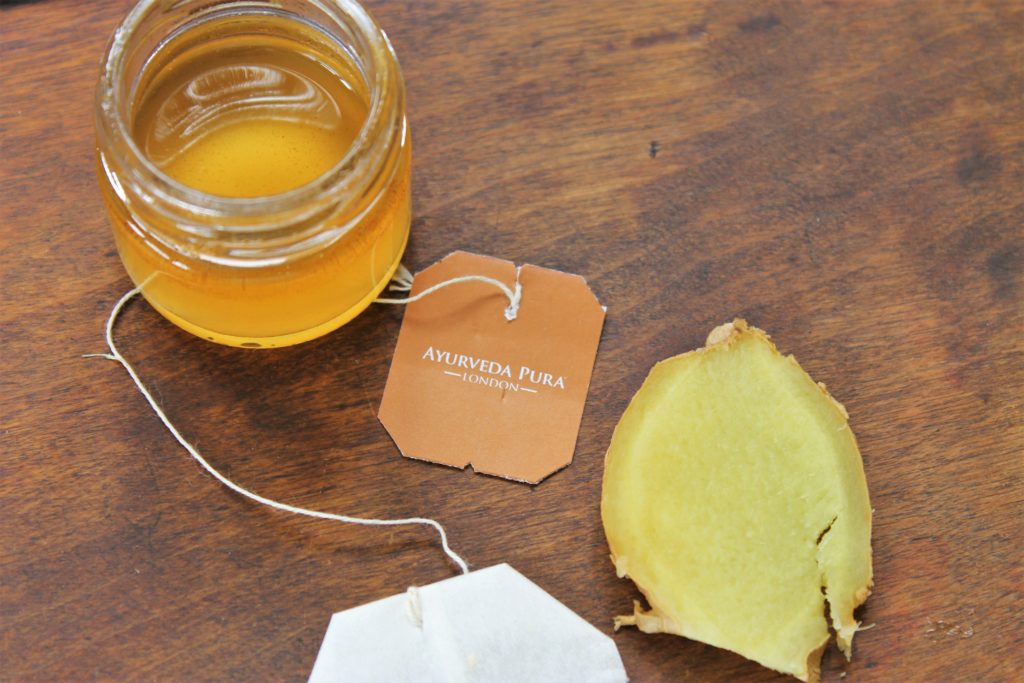 About Me
Welcome to Izzy's Corner, a subcategory of Immortal Wordsmith dedicated to all things tea. And maybe a few crafts projects and recipes every now and then! Use the Tea Review Index to browse through all my teas, or jump straight to the Twinings Pure Camomile Review which is one of my recommended teas if you liked the sound of Ayurveda Pura Ginger & Lemon Zest tea!