Whittard Earl Grey Tea Review
Hello, readers. Yes, it's another earl grey tea review! Today I'm delving into Whittard Earl Grey tea, which I have very high hopes for. I love earl grey and I love Whittard, so fingers crossed this will be a good one. My first ever tea review on the blog was an earl grey, so I always get a bit nostalgic when I review a new one.
This review is specifically for the Whittard teabag earl grey teas. You can also find this tea in loose leaf format, which has the same ingredients but a higher quality black tea format. Whittard have a range of other earl grey variations with other tasty ingredients, so earl grey fanatics will have plenty of options to explore.
Whittard Earl Grey Tea at a Glance
Blend: Black tea with bergamot flavouring
Flavour: Light black tea with refreshing bergamot citrus rind
This is a lovely and well-balanced earl grey, with a smooth and light black tea base. The bergamot flavouring has a juicy aroma and adds a refreshing note to the flavour, with no bitterness whatsoever.
Full Review – Whittard of Chelsea Earl Grey
Type: Tagged paper filter teabags
Tea: Black tea
Additives: Bergamot flavouring
Flavour Notes: Citrus rind, light black tea
Aroma: Juicy citrus fruit, bergamot, refreshing, bright, black tea
Milk or Lemon: Either, if desired
Where to Buy: Whittard Official Website or Amazon
Ripping open the packet (I have 2 different wrapper designs, as photographed) the immediate scent is seriously juicy. Usually bergamot has a floral aroma, but this flavouring is juicy and vibrant from the start. It's bright and refreshing.
Once brewed into a black tinted amber tea, it loses a lot of that freshness from the aroma. I was disappointed at first, but thankfully the flavour is still great.
It's smooth and soft on your tongue, with a gentle black tea base. Although it brews dark in colour, the flavour remains light and gentle. The bergamot flavouring reminds me of citrus rind, but without the bitterness. In fact, this earl grey is void of bitterness completely which is unusual.
Overall, it's a simple yet beautifully executed earl grey. Smooth in flavour, brightened with bergamot, silky in texture, and perfect for an afternoon tea break.
I had no problem drinking it black, but you could also drink it with milk – just make sure to brew it for a few extra minutes.
How to Brew Whittard Earl Grey Teabags
This is a black tea blend that can handle boiling water. Just pour boiling water over the teabag in your mug or cup – it won't get bitter. I brewed for 3 minutes for the purposes of this review, as Whittard recommend 3 to 5 minutes for all their black teas.
If you like your earl grey tea very light, then brew for 2 minutes. Brew for 4 to 5 minutes if you like it strong and with a splash of milk. You could also add some sugar, but it's not essential as there's no bitterness to overcome.
I like my earl grey with a few biscuits, because why not?
Why Whittard of Chelsea Tea?
I really like Whittard of Chelsea, especially their range of very British tea blends like this one. I've been reviewing their standard earl grey teabags, but there's actually a whole range of earl grey teas to try at Whittard. This one contains finely chopped tea and bergamot flavouring. Although the flavouring is good, I always prefer whole natural ingredients.
If you get the chance to try loose leaf earl grey tea from Whittard, I highly recommend it! They have a Duchess Grey, Extravagant Earl Grey, and a Smoky Earl Grey that all look amazing. You can find them using the button below (it will take you to the earl grey category page on Whittard's official website).
The black tea itself used in this blend isn't anything special when it comes to quality, but I do think it was a great choice for this earl grey. It offers a smooth and light base without any bitterness, which is ideal for drinking without milk or adding a slice of lemon.
Whittard Earl Grey tea is a staple and one that I definitely recommend you try. The teabag version scored a respectable 3.6 out of 5 in my rating system, while the loose leaf version would score over 4. You can find this tea on Whittard's official website or scroll back up to use the Amazon link (which is often better for international delivery).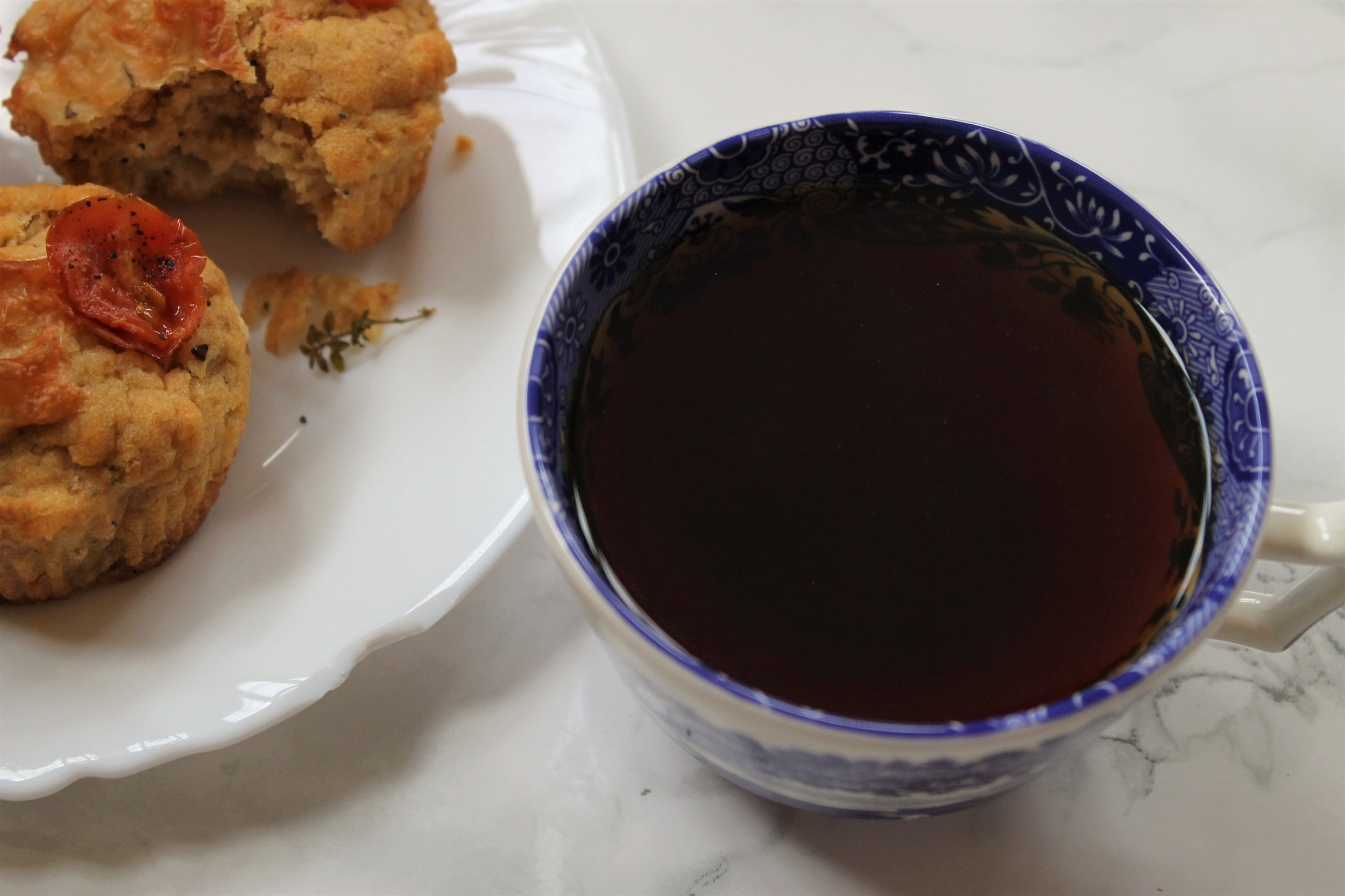 Whittard are fairly well known in the UK, but there are plenty of tea brands around the world to try. One I'd like to highlight today is Teakruthi. They've got their very own unique earl grey blend called The Vanilla Earl which is super sweet and smooth and a more decadent version of plain bergamot and black tea!