Pukka Night Time Tea Review
Curling up with a cuppa in bed is one of the best feelings – especially when it's cold and wintery outside. A great way to enjoy tea without staying up all night is to pick an herbal blend, like Pukka Night Time tea.
I picked up a box at the supermarket on a whim for nights like those. This is my full review of the experience.
Pukka Night Time Tea at a Glance
Blend: Sleep-inducing flowers
Flavour: Mellow and smooth with notes of sweetness, woody herbs and hay
This was a very easy-to-drink tea.
It's smooth and mellow with chamomile pulling through as the dominant flavour. It would work really well as a Pukka Night Time latte with extra milk to soothe you to sleep!
Full Review – Pukka Herbs Night Time
Type: Tagged paper tea bag
Ingredients: Oat flower, liquorice root, chamomile flower, lavender flower, lime flower, valerian root, tulsi leaf
Health Benefits: Reduce stress and anxiety while helping you get to sleep
Flavour Notes: Smooth, mellow, hay, oats, chamomile, well-balanced woody notes
Aroma: Mellow chamomile, complex sweet floral notes, woody herbs, oats, hay
Milk or Lemon: Neither
Where to Buy: Amazon
Opening the paper packet which doesn't do much to hold in the rather strong aroma (this does make me worry that the packaging is inadequate), you're hit with that classic chamomile aroma of hay, honey and pollen. There are some more complex notes lingering beneath that – I detected a woody herb aroma and a more complex floral note hiding away.
It brews into a really light lemon honey yellow that's not entirely clear. The liquid feels quite thick. The aroma has transformed too. There are notes of oats, hay and sweetness besides the chamomile and the mixed floral aroma is much stronger. Although it doesn't have the same effect on me as jasmine (my go-to anti-anxiety tea) it is very soothing.
The flavour is a mellow medley of hay and floral sweetness. It really just tastes like a more complex chamomile. It lingers nicely in your mouth with that thick mouthfeel and is very soothing in your throat too.
Overall, very pleasant and unlikely to upset your palate/stomach late at night.
How to Brew Pukka Sleep Tea
I brewed using freshly drawn boiling water for 3 minutes, at which point the aroma was quite strong and the liquid appeared to be a good concentration. Pukka's instructions are to brew for "up to 15 minutes" which I always find absurd. That's just far too long for me!
My general tea brewing rule when you can't find instructions is to set the timer for 2 minutes, then evaluate. Some strong blends will smell and look like they're "done" at 2 minutes, but most will be done between 3 and 4 minutes. The more you brew herbal teas, the more expertise you pick up. After a while, you develop a sense of when the tea is at the right strength for you.
I wouldn't eat this with anything as it's designed to help you sleep, not energise you. Honey would go nicely and you could make this into a tea-latte if you have the energy.
Why Pukka Tea?
I selected Pukka Night Time tea to review because I really like chamomile blends for bedtime. This sleep tea is also made with 100% organically grown and ethically sourced ingredients, and is certified by the Soil Association (that's a big deal).
I picked the box up in my supermarket, but it's usually cheaper to buy it online in bulk if you're going to have this tea every night.
The tea herbs are pretty finely chopped and quite dusty, which simply allows them to brew faster… but also means they'll go stale quicker.
Pukka Night Time Tea Benefits
Obviously, it's designed to help you sleep better. Chamomile has sleep-inducing properties and the aroma can be quite therapeutic. The same goes for the lavender (although I couldn't detect it as a single note in the blend).
The oat flower is an interesting ingredient. It's a great source of B vitamins so is great for your brain, but evidence that it helps you sleep, de-stress and reduce anxiety is limited – we're only relying on ancient traditions that tell us oat flower is good for these things.
Personally, I haven't noticed any difference in my ability to fall asleep or the quality of my sleep when drinking this tea before bed. I rarely have trouble sleeping anyway and find guided meditations and sleep stories to be more effective than most teas.
Summary
This is a really pleasant tea to drink and even if it doesn't settle you down to sleep, you'll certainly enjoy drinking it. I'll be using my remaining Pukka Night Time tea bags when anxiety strikes rather than before bed.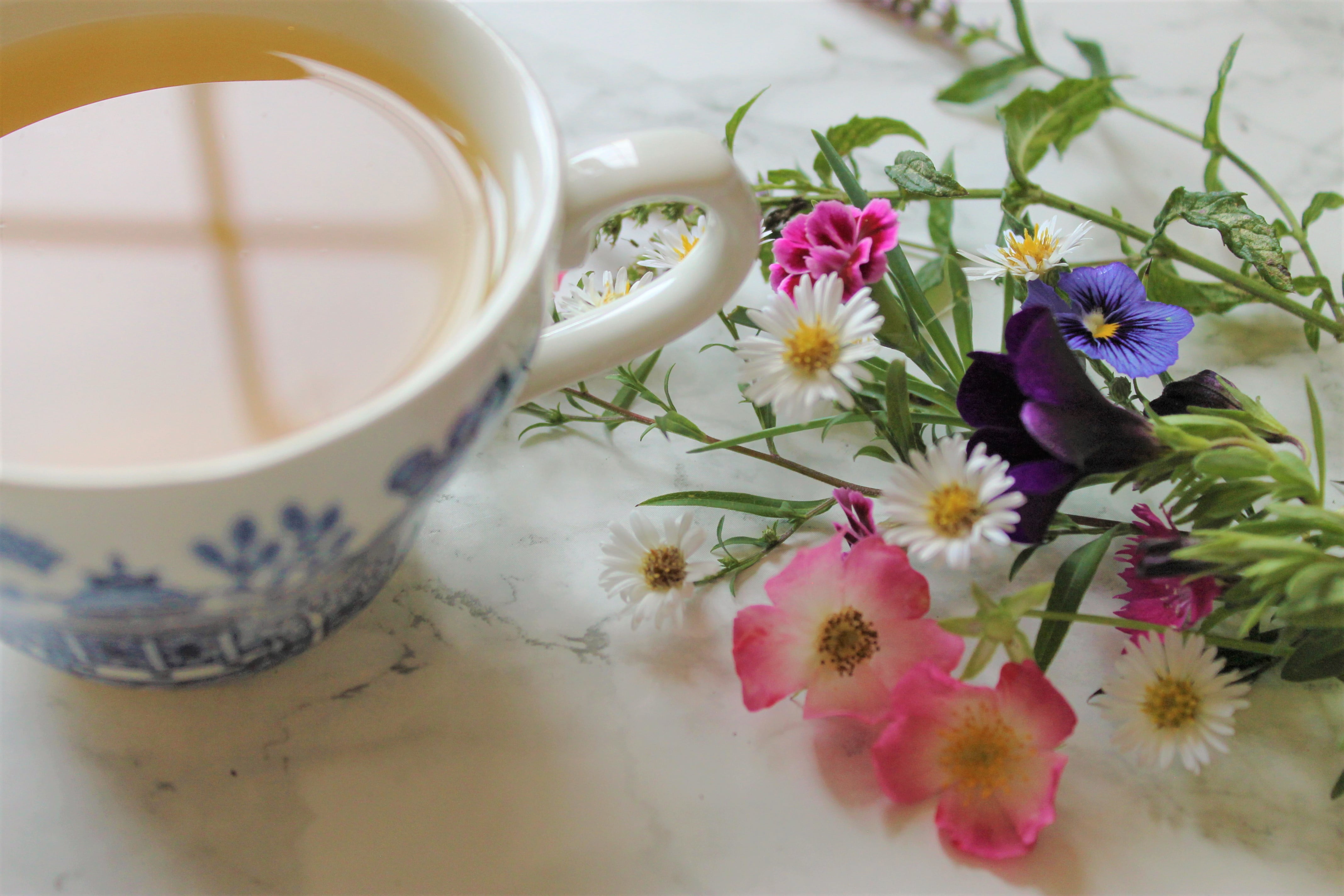 When I'm not posting about my latest tea adventures on Instagram, I'm adding a new review to our blog at Immortal Wordsmith! I run the Izzy's Corner section of the blog, where you can find more reviews and helpful guides. My recommendation if you're not sure about Pukka Night Time tea is Whittard Limoncello, for lemony warmth and comfort.