Mlesna Kandy Ceylon Tea Review
I've had a tea from the Kandy region of Ceylon (Sri Lanka) before. Teakruthi's Lemon Kandy is not only a delightful play on words but also a very tasty black tea with sweet lemon pieces.
So, I had high hopes for this single origin, plain black tea from the Kandy region of Sri Lanka! But Mlesna teas have been hit and miss so far.
In this full Mlesna Kandy tea review, find out what this tea tastes like, how to brew it for the best results, and where you can buy it online.
Mlesna Kandy Tea at a Glance
Full Review – Kandy Single Origin Tea
Type: Tagged paper filter teabag
Tea: Black tea
Origin: Kandy region of Sri Lanka (Ceylon)
Flavour Notes: Smooth, pleasant, bright, bitter
Aroma: Malty, tannins, fresh, strong, bold, refreshing
Milk or Lemon: Milk, if desired
Where to Buy: Amazon
Ripping open the little foil packet for this tea, the initial aroma is fresh and strong. Yay! There's nothing more disheartening than opening a new tea to discover that it's already stale. This Mlesna Kandy tea has lovely malty and tannin notes.
It brews into a clear orange-brown tea that has flecks of red when I hold it up to the light. As Mlesna describe it as best with milk, I was expecting something much darker.
Mmm. This is one of those teas you can just breathe in and feel satisfied. The tea has a bold malty quality that creates a refreshing yet rich aroma.
The flavour doesn't quite match, however. It's bright, smooth and has a bitter edge that settles on the back of your tongue when you swallow.
It's not bad without milk but adding just a splash will help with that bitterness.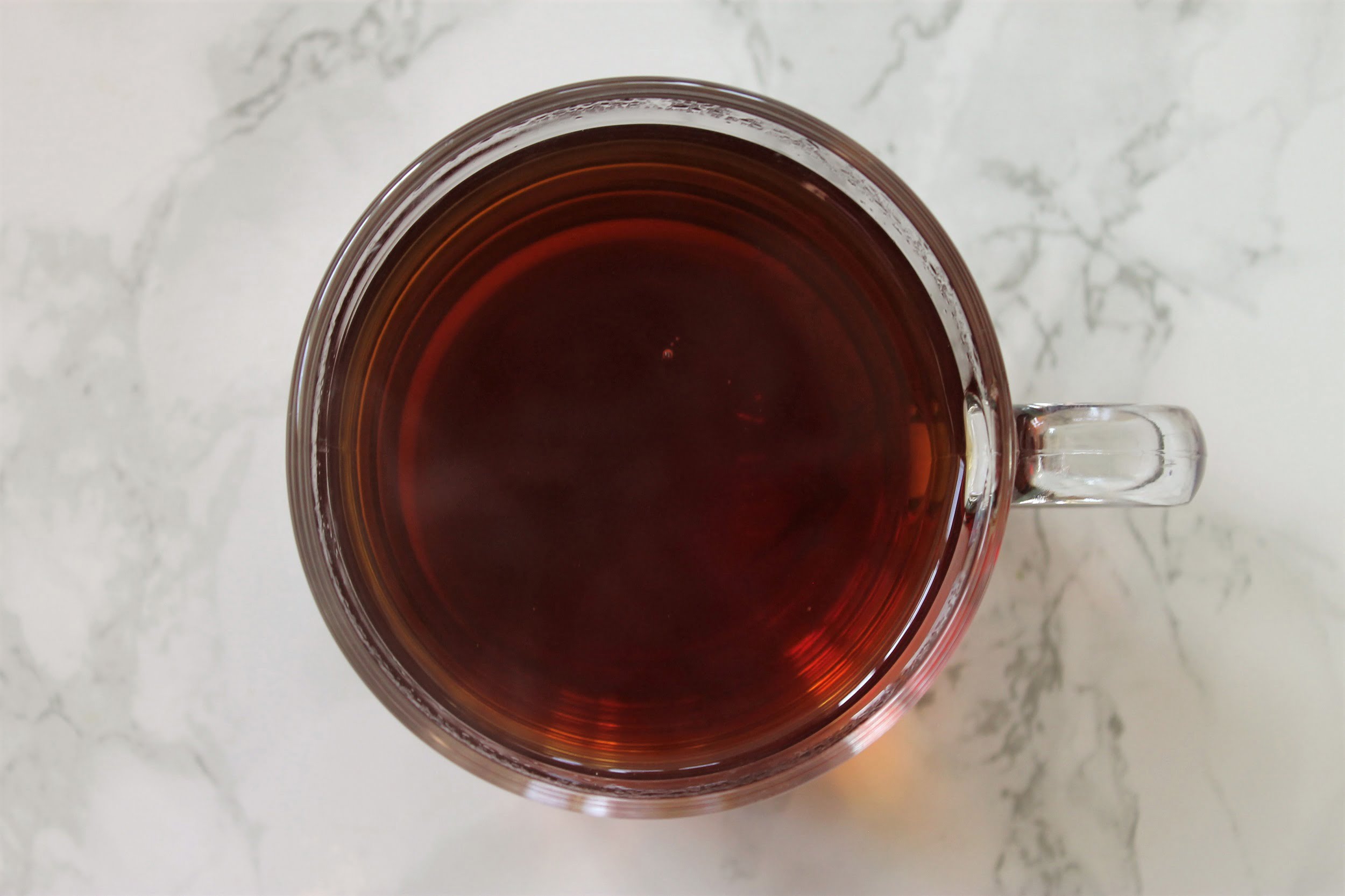 How to Brew Ceylon Black Tea
Mlesna Kandy tea is best brewed for 3 minutes if you plan to drink it black, or 5 minutes if you want to add milk. Boil the kettle and pour it straight onto the teabag – you don't need to worry about water temperature with this one.
This is a good cuppa to pair with some biscuits or sweet breakfasts/desserts. Pancakes, waffles, cakes and pastries would be washed down nicely with this tea.
As for when to drink it, you could have it at any time in the morning and afternoon. Just not before bed, as the caffeine might keep you awake.
Why Mlesna Ceylon Tea Selection?
I'm steadily working my way through the tea collection and the results have been mixed so far. Although the teas all have different flavours and leave unique impressions, they all have a few things in common.
The first is quality. It's not amazing. In fact, it's chopped much finer than most teabags I review for the blog. But on the other hand, it's all from one origin which is nice and allows you to appreciate the nuances of tea grown in a specific area.
On the back of the tea wrapper, Mlesna write:
Teas from this mid-grown region at altitudes of 2500 feet and above, liquors sweet and strong. Consume preferably with milk to enjoy a thick cup.
It's poorly phrased and also incorrect – the texture of this tea is more watery than thick. So, I guess you really can't judge a tea by its wrapper!
I do recommend this tea and I bet that the loose leaf version I've found available on Amazon will taste even better than the teabags I've reviewed. Check it out using the link below or read more about Mlesna's tea here on my blog.