Ahmad Tea Jasmine Romance Tea Review
A simple green tea with jasmine – something so basic, you'd think it would be impossible to get wrong. Yet I've had some pretty poor jasmine teas in my time. I put Ahmad Tea Jasmine Romance to the test to see how it rated.
Jasmine Romance, such an enticing name for a tea blend. I always thought of Jasmine as an evening scent and flavour, something that would go well with a romantic meal or candlelit bath. I'd be interested to hear what you think of jasmine in the comments below (or follow me on Steepster to join the tea discussion there).
Jasmine Romance Green Tea at a Glance
Blend: Green tea with jasmine blooms
Flavour: A simple, light green tea with a very subtle jasmine tint
A very simple green tea with jasmine flower petals blended in. There's not much to shout about, it's pleasant but very one dimensional and doesn't taste as fresh as loose-leaf jasmine teas I adore.
Full Review - Ahmad London Jasmine Green Tea
Type: Tagged paper filter tea bag
Tea: Green tea from China's Golden Triangle
Additives: Jasmine petals
Flavour Notes: Warm pan-fired green tea with simple floral notes
Aroma: Plain green tea with a very subtle hint of jasmine
Milk or Lemon: Lemon to taste
Where to Buy: Amazon
This is another individual sachet from my Twelve Teas box. It's a paper filter tea bag with a string tag, but it's wrapped in foil so at least it should be fresh. Ripping open the packet, the first aroma I get is of jasmine and fresh green tea. There's a hint of menthol freshness too, I can feel a slight coolness in my throat and nose. I'm not sure why, perhaps a quirk of the green tea which is sourced from China's Golden Triangle (I talk a little bit more about that in my Ahmad Tea Lemon Vitality Review).
Once brewed, the colour of the tea is honey gold – very warming and inviting. Unfortunately, the tea has lost all jasmine aroma and now all I can detect is green tea, and even that's quite subtle.
The flavour is floral and jasmine with a warmth from the green tea. Although it's not grassy, it is slightly bitter but not to the point it's undrinkable. Just a noticeable bitterness.
How to Brew Jasmine Tea Bags
As with all green teas, I let my freshly boiled water cool to 80°C before adding the tea bag and letting it brew for 2 minutes and 40 seconds.
On Ahmad's website, they suggest preparing the tea by pouring the water directly on top of the tea bag. I actually prefer to do it the other way around. I gently float the tea bag in the water and let it naturally infuse rather than be pressured under a flow of water. In my experience, this helps reduce bitterness and over-steeping.
It's very light and subtle in flavour but the refreshing, almost cooling, properties of this green tea mean it's not good to drink on an empty stomach. It's good at settling a very full stomach, however!
You could add a drop of lemon to bring out the green tea lightness, but it would easily overpower the jasmine.
Why Ahmad Green Tea with Jasmine?
This is part of my Twelve Teas box of assorted Ahmad tea blends. I really love jasmine green tea especially after dinner. So far, my favourite is Whittard's Jasmine Green but I'm always open to finding a better one.
I like Ahmad Tea, they go a little bit above other tea bag brands by giving more detailed preparation instructions and an indication of where the tea is harvested from. Nevertheless, the tea is still finely chopped and a little dusty. There are also jasmine blooms chopped and added to the blend, which doesn't help the bitterness. A good jasmine tea is simply infused with the flowers then separated from the before packaging.
Summary
This is an okay tea. It's not memorable but it is drinkable. When I run out of my usual jasmine green tea, I'll use up these tea bags before moving on to another loose leaf.
I'd recommend Ahmad Tea Jasmine Romance if you're budget conscious and want something that's easy to drink and get accustomed to. For true jasmine tea lovers, there are better options available.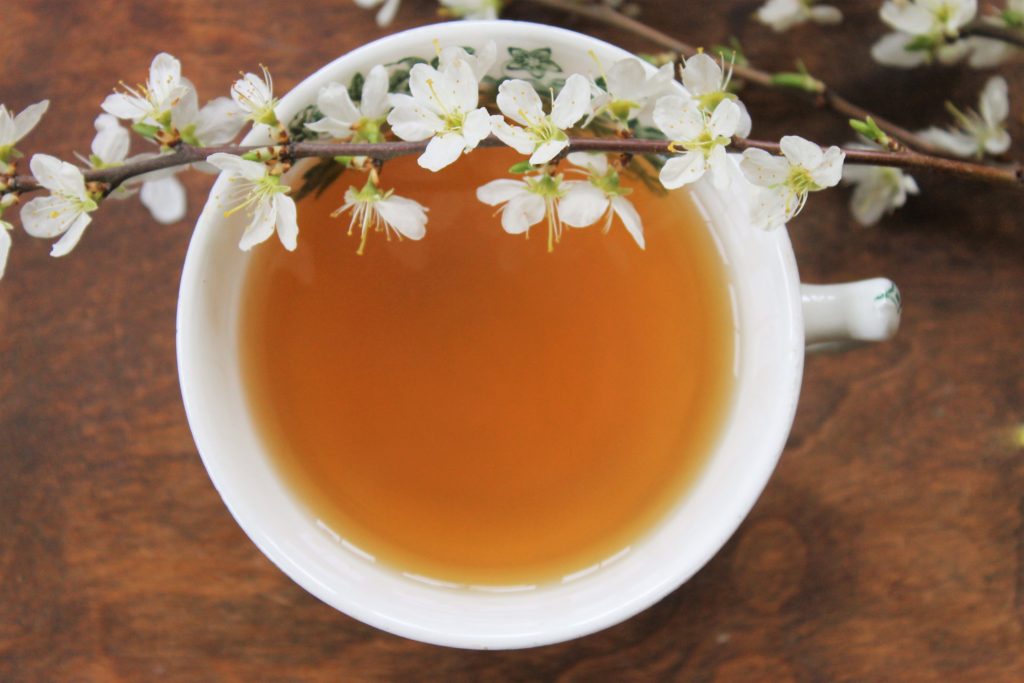 About Me
On my list of favourite tea flavours, jasmine ranks pretty highly. But I'm open-minded and dedicated to trying every tea I can get my hands on. Browse the blog here at Immortal Wordsmith or use the tags below to navigate through my latest tea reviews!