Ahmad Tea Earl Grey Review
Ahmad Tea do all the classics, from green tea with lemon to English Breakfast and, of course, Earl Grey. They do them pretty well too. I've not experienced any disasters with any Ahmad teas that I've tried.
If you're a regular reader at Izzy's Corner, you'll know my Earl Grey expectations are quite high simply because it's one of my favourite black tea blends. You can't really go wrong with the tea base as bergamot is usually the dominant flavour. Or at least, it should be.
So, I set out to test the Ahmad tea bergamot blend. Would it be another classic they pull off well, or will it pale in comparison to my high Earl Grey expectations?
Ahmad Earl Grey Tea at a Glance
Blend: Black tea from Sri Lanka, Malawi and Kenya with bergamot flavouring
Flavour: Average Earl Grey, a little heavy on the bergamot and a deeper black tea base than the usual single origin Ceylon or Chinese tea base.
I did enjoy this tea but I found myself quickly gulping it down rather than sipping and savouring. It's refreshing and flavourful but quite rich and filling rather than light and delicate.
Full Review - Earl Grey Ahmad
Type: Tagged paper filter tea bag
Tea: Black tea from Sri Lanka, Malawi and Kenya
Additives: Bergamot flavouring
Flavour Notes: Bergamot, smooth and deep black tea, generic Earl Grey flavour
Aroma: Unmistakable bergamot with a hint of black tea
Milk or Lemon: Either, plus sugar
Where to Buy: Amazon
Ahmad Tea London Earl Grey comes in loose leaf and tea bags. You can find the same tea bags I tested in individual foil wrappers or in a large box – either is good.
The tea bag aroma is bright and zesty with bergamot. It's lovely, although a dash more bergamot citrus and it would be heading towards that lemony toilet cleaner aroma they add to bleach.
I brewed it and was pleasantly surprised at the dark, red-brown colour of the tea. Many Earl Grey blends, including Twinings and PMD, tend to use lighter tea bases like Darjeeling. The floral, gentle and slightly astringent nature of those teas really compliments the bergamot but leaves the tea liquor dull and slightly grey.
By using a mix of Ceylon and African teas, this Earl Grey has a fuller and warmer body. It's very nice and filling.
The flavour is a generic Earl Grey. Not amazing, but certainly not bad. You could serve this in any café and customers would be happy. You can drink it quickly or slowly, with milk or without – personally I found it to be a quick drink even without milk. An all-round pleaser.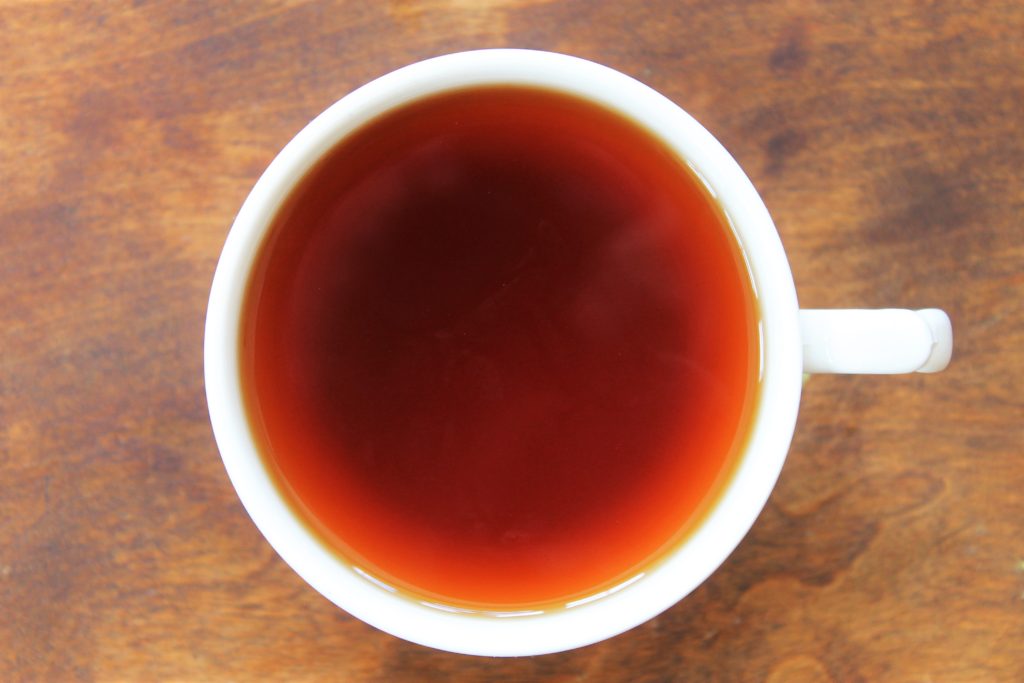 How to Brew Ahmad Earl Grey Tea Bags
The instructions on the tea packet are to brew in boiled water for 3 to 5 minutes. Another case of tea sellers adding ridiculously long steep times to their instructions.
I brewed it for just 1 minute and 45 seconds. At this point, it was very dark and flavourful yet still light enough to have without milk. To add milk, I would recommend brewing for up to 2 minutes and 30 seconds. Certainly not 3 minutes, unless you really like your Ahmad aromatic earl grey tea to knock your socks off.
Earl Grey is typically a great afternoon tea, with light citrusy bergamot lifting it and lightening it. However, as this Earl Grey has a darker, richer black tea base I could comfortably substitute this blend for my breakfast tea.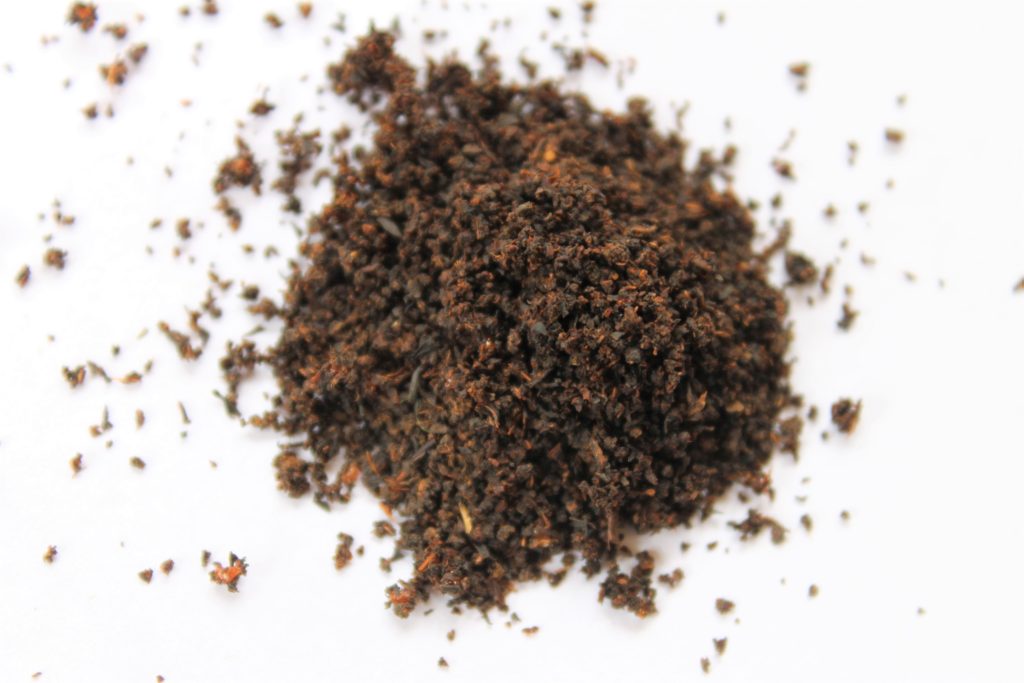 Why Ahmad Tea London?
Examining the Earl Grey tea bag from Ahmad and Twinings, you wouldn't notice any difference. Both use very finely chopped tea leaves in a plain paper tea bag. Yet Ahmad is definitely a higher quality. Not only does it taste fresher, but Ahmad put in more effort. You can easily find on their website exactly where their tea is from (in this case, Sri Lanka and Africa) along with tasting notes and the option to purchase Ahmad Tea Earl Grey 500g loose leaf.
You rarely get that sort of dedication and detailed information from tea brands that fall in the supermarket tea bracket.
For that reason alone, I respect Ahmad Tea and I'm looking forward to trying their loose leaf Earl Grey version.
Summary
I would recommend this as a good Earl Grey. It's great if you like your teas to be bolder and fuller, rather than light and overly floral. It would be my first choice if I fancied an Earl Grey that could stand up to a full English Breakfast.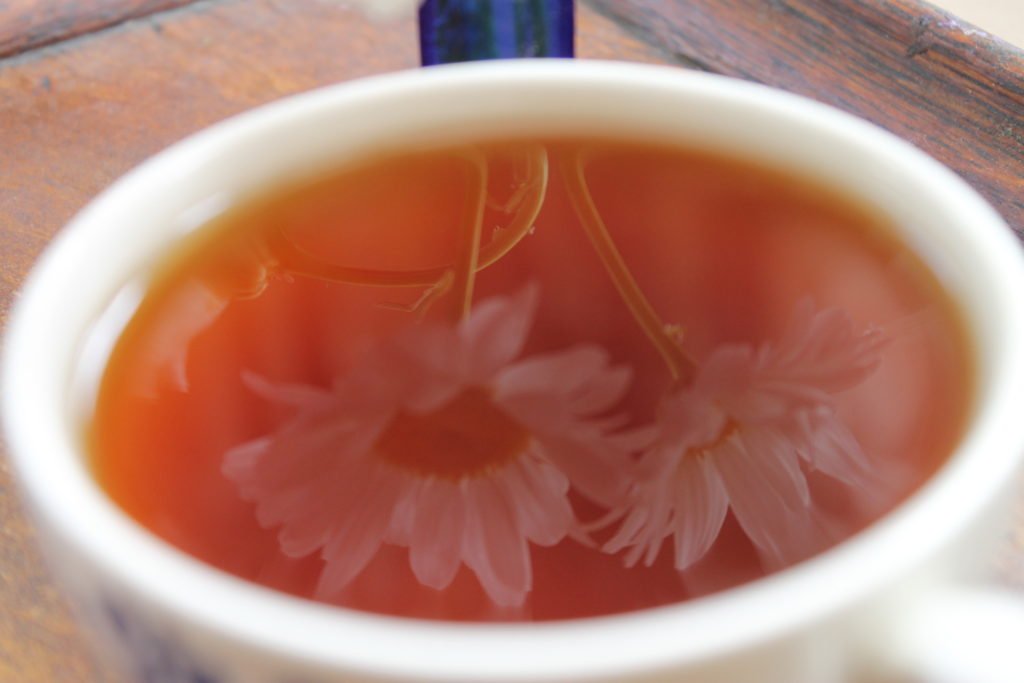 About Me
I love an Earl Grey tea at all times of year. I turn them into citrusy iced teas or thicken then with cream for a London Fog. To find more Earl Grey and other teas you'll love (including a few recipes) use the tags below or navigate through my Tea Review Index.
To help keep this blog running, and to have your say about which tea I should test and review next, consider donating to my Tea Pot Fund!